10 things new missionaries should know
Missionaries under stress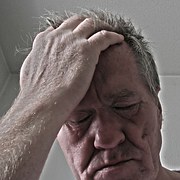 Stress is the sneakiest of all things to affect any person.  Many people say that they are not under stress when in fact they are.  Nobody admits to being under stress until they manifest some form of breakdown.  You can be completely "stressed out" without even knowing it.  Why?  Because stress is something you feel on the inside, and it does affect your life in a huge way.
Do not deceive yourself. If you are a missionary, then you are under great stress. If you accept this, then you will look for it in your life. You may not be objective, but you should be. You may hold to your prideful bias and not admit to any stress in your life, but that is most likely because you cannot identify it. Even though you may not see it, your family will see it plainly. You should ask them if you are showing any signs of stress. As well, you should look for signs of stress in your wife and children.
Stress is connected with responsibility. Therefore, it is usually the parents who display signs of stress more prominently than the children. Children are much more adaptable than adults, but they feel stress too, AND the older they are, the more stress affects them. Why? Because the older they are, the more responsibility they have. This being said, children can recognize the signs of stress more easily than adults do. They may not recognize it for what it is, but they know something is different. This is because they have spent their entire developing life by closely watching the actions of their parents. They see how mom acts in a certain situation, so they learn this is the way they should act as well. They learn by closely scrutinizing your actions.
I know a missionary wife who is a very strong person.  She is educated, methodical and disciplined.  When she first arrived on the field, she was suddenly dealing with living on the 6th floor of a building with no elevator, buying food from the open air market, just holding out money for the vendors to take and hoping they didn't "rip her off" because she didn't know how to use the money, her large family living in a 2 bedroom apartment, eating and making different meals, no washing machine or dryer, severe heat and humidity.  I am sure you get the picture.  As the planes from the airport passed over her house each hour, she suddenly broke down crying as she looked up at one of those planes.  She later stated, "When I saw those planes flying over, I thought, they were going back home; back where things were easy and I knew how to live.  I don't know what came over me, but I suddenly felt sad and like I wanted to give up."  She had succumbed to stress.
You identify stress by staying in close contact with God through personal Bible reading, prayer and family devotions. You ask you family how they think you are doing. Take time to ask yourself what things are bothering you about living there. Recognize the things that you are dwelling on and note them for what they are–stress.
"How do I manage stress?" Talk with your family about the difficulties of living in a foreign country, but don't forget to touch on ways your family thinks you can make it better. Let everybody contribute to the way they feel and then offer suggestions as a group for ways to deal with it.
Unfortunately, your family can be seen as your greatest stress.  Resentment towards your family can build.  Again, this comes about because stress is closely related to responsibility, and your family is your greatest responsibility.  Inside, stress tries to reason with you, "If I get rid of the responsibility of my family, It won't have such an affect on me."  I have seen more missionary families broken apart by unrecognized stress than I ever care to see.  I have seen missionaries come to the field and totally abandon their family for a life with a young native girl.  What is the cause?  Stress!  He looked on his family with resentment because he was under a huge amount of stress.  Of course his actions are wrong, but I would like to note that they didn't really do anything to relieve the stress.  His terrible action only magnified it.
Undergoing stress in inevitable. It is vital that the missionary be aware of that. It is crucial that the missionary know how to identify and deal with stress when it rears it's ugly head.