<< Things your Missionaries wish you knew but were afraid to tell you. >>
What is furlough?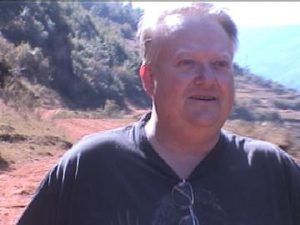 Almost everyone likes to take a vacation once in awhile. What do you do on your vacation? Visit relatives? Go skiing? Camp in a state park? Go to a resort? Everybody is different in their likes, but we are all similar in that we need some time off once in awhile. We like to take a vacation. Missionaries are no different than any other person. They like to take a vacation too! But, it is very difficult for a missionary to take a vacation.
It is the nature of the missionary job to be at work 24 hours a day, 7 days a week. The work that they establish overseas needs their constant attention because it is new work. This means that it is usually a work that is full of new Christians who are not yet established in their doctrine. It is difficult for the missionary to leave the work to someone else because there are not often any mature Christian to leave it to. So it is difficult for them to take a vacation until the church matures.
Most importantly,  missionaries receive support from many churches.  Therefore, they feel accountable to those churches to use their funds wisely.  While most churches are very understanding, there are always some churches that feel indignant because the missionary took a vacation using their funds to do so.  They threaten to quit supporting the missionary because their "policy" is to support the missionary only while he is on the field working.  This makes it difficult for the missionary to take a vacation because he might lose that all important support.
Most churches understand the missionary needs to come home on furlough, and accept that his furlough should be once every 4 years.  However, there are still churches that will not support the missionary unless he is on the field working.  So, if he comes home for furlough, he will lose much of his needed support.  This turns his "furlough" into a "working furlough."  He must get a job in order to support his family during furlough.  Thus, he really has no vacation at all. 
It is difficult for any missionary to take a vacation because of the accountability he has to his supporting churches.  Therefore, missionaries rarely ever get a vacation.